"A vacation to Seychelles? Isn't that super expensive?" That often was the first thing people asked us when we told them we were going on vacation to Seychelles. Granted: you can spend a lot of money there, especially if you stay in luxury resorts and dine out every day. However, you can still get by with a smaller budget. In this article, you'll find information on how we did it. We've made a breakdown of expenses we of our 10-day round trip through the Seychelles islands.
Note: The currency of the Seychelles is the Seychellois rupee. In this article, the expenses are converted to euros.
Flight: From Brussels to Mahé
From Brussels, we flew for approximately 650 euros per person to Mahé. We flew with Ethiopian Airlines and had a layover in Addis Ababa, the capital of Ethiopia, for about three hours. The total travel time was around 14 hours.
Cost of flight: 650 euros per person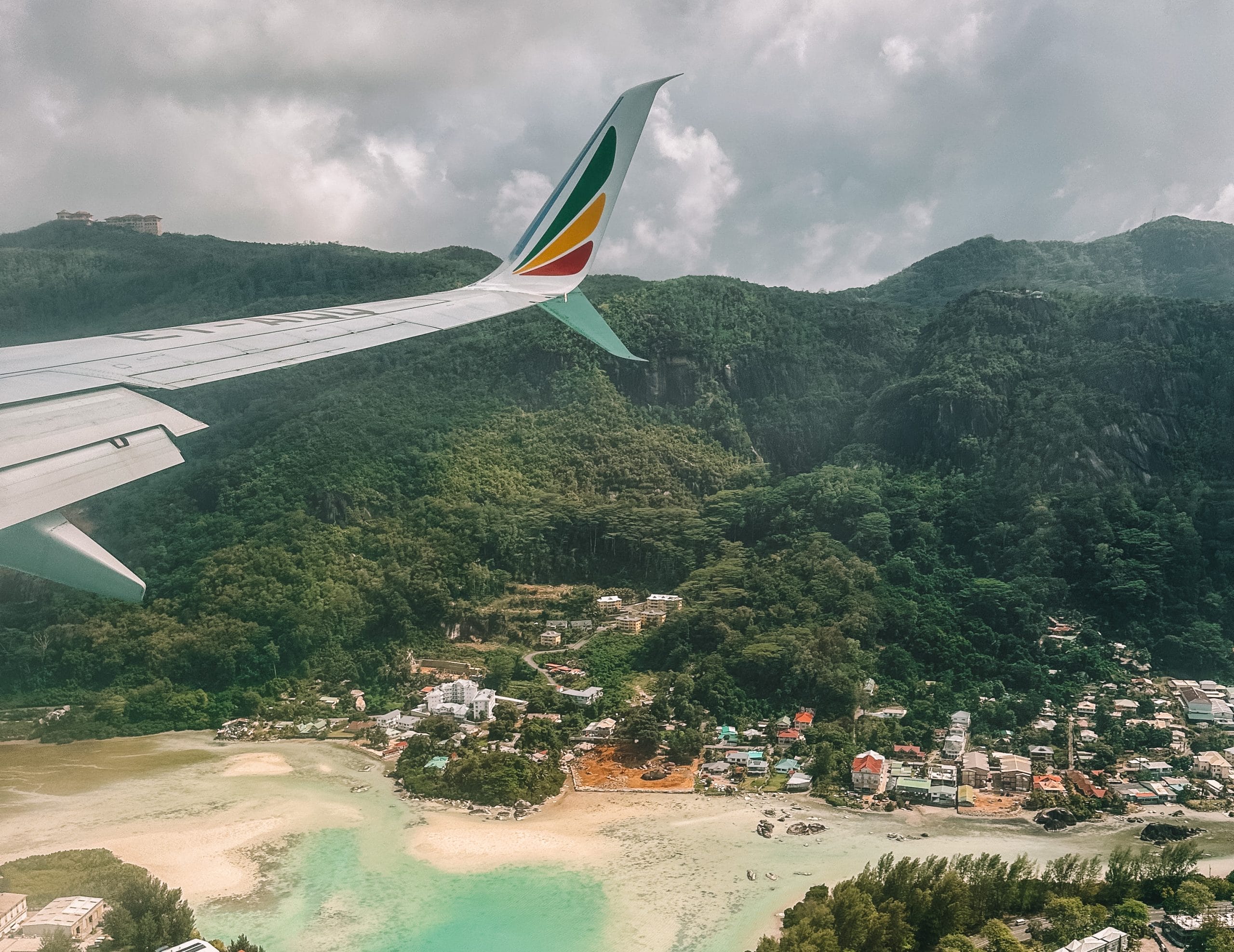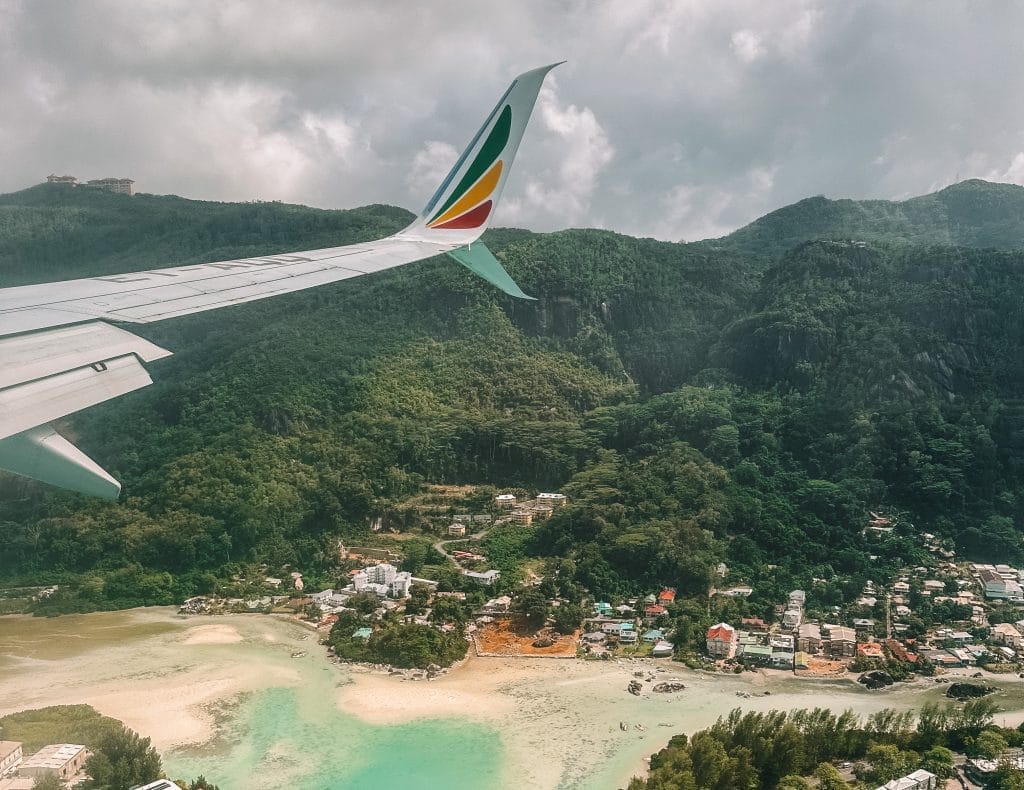 Seychelles Travel Authorization Form
While a visa is not required, all non-Seychellois residents must apply for a Visitor's Permit through the Seychelles Travel Authorization Form. More information can be found on the Seychelles immigration website.
Cost of the permit: 10 euros per person
Transportation in Seychelles
Car Rental in Mahé and Praslin
We rent a car in both Mahé and Praslin as activities and attractions are spread across the islands, requiring you to cover quite some dinstances if you want to see everything.
On both islands, we rented a Kia Picanto from Kreol Cars, for four days on Mahé and three days on Praslin. The rental costs for the car in Mahé were 45 euros per day, and in Praslin, it was 50 euros per day. Additionally, we opted for extra insurance with a deductible of up to 500 euros, costing 10 euros per day. We spent a total of 50 euros on fuel.
The total costs for the rental cars in Mahé and Praslin came to 450 euros, so 225 euros per person.
Tip: Want to save money? Consider using the local bus instead of renting a car. A bus ride costs less than a euro per person, allowing for significant savings. Keep in mind that buses may not always be perfectly punctual, so you might experience some delays. Also, carrying suitcases on the bus is not allowed, making you less flexible.
Bike rental in La Digue
In La Digue, only a few cars and golf carts are in operation, but tourists are not allowed to rent them. Cars are permitted on the island only if they provide a public service, such as picking up and dropping off tourists or supporting construction activities.
As a tourist you can rent a bike. If you want to explore the entire island, you'll definitely need one, since the island is too large to cover everything on foot. We rented two bikes for three days through DADA's Bike.
The total costs for renting two bikes was approximately 40 euros, so 20 euros per person.
Ferries between the islands
To travel between the islands, you can use the Cat Cocos Ferries. We paid for:
Ferry from Mahé to Praslin: approximately 60 euros per person
Ferry from Praslin to La Digue: approximately 12.50 euros per person
Ferry from La Digue to Praslin: approximately 70 euros per person
Tip: If you're prone to seasickness, make sure to have the right medication. The sea can get quite rough, causing discomfort for many on board. Fortunately, we fared well! If you prefer not to travel by boat, you can also take a plane between Mahé and Praslin. However, that option is significantly more expensive.
Total costs of transportation: 400 euros per person
Accommodations
In Seychelles, you'll find numerous luxury hotels like the Four Seasons Resort Seychelles and Hilton Seychelles Northolme Resort & Spa. But, you also have cheaper options. For example, you can find plenty of guest houses on the islands. Most apartments in such guest houses come with a private fridge or even a full kitchen.
We only opted for guest houses, like La Maison Hibiscus Self Catering Accommodation and Zerof Guesthouse. In the month of September, which is the off-season, the prices we paid ranged from 50 to 70 euros per night.
Total costs for 10 nights: 300 euros per person
Food and drinks
In Seychelles, restaurant prices are quite expensive. On average, you'll pay between 25 and 35 euros for a main course, between 4 and 7 euros for a beer, and between 12 and 20 euros for a cocktail.
Luckily, Seychelles also has many takeout options, known as take aways. You can eat curries, fish, burgers, and pizza. A meal will cost you between 7 and 15 euros. Take aways are significantly cheaper than regular restaurants. Although we initially planned to cook ourselves, we ended up with take-out food almost every night, enjoying our meals on the beach whilst watching the sunset.
We bought lunch and breakfast at the supermarket, including sandwiches with ham, cheese or Nutella and noodle soup. Note: supermarket prices are relatively high too and the selection of food is limited.
Total costs for food and drinks: 175 euros per person
Activities and Attractions
Most activities and attractions are free of charge, but some of them require a payment. Most hikes are free of charge and almost all beaches are public. The only beach we had to pay for is Anse Source D'Argent. We paid just over 10 euros per person for access to the L'Union Estate grounds, the park where the beach is located.
The most expensive activity for us was diving. We dove with EQUINOXE Seychelles Diving School at Shark Bank, the best dive site in Seychelles, and we paid 120 euros per person. This included a long-distance fee and dive equipment.
Another paid activity is visiting the Vallée de Mai Nature Reserve or the Fond Ferdinand Nature Reserve. We visited the latter, because this park is still fairly unknown among tourists and it is much cheaper. We paid an entrance fee of approximately 20 euros per person.
You can also book various day tours and trips to surrounding islands and snorkeling spots. One of the most popular day trips is to Curieuse Island, the island where the giant tortoises live, combined with snorkeling around St. Pierre Island. Such trips will easily cost over 100 euros per person. We didn't opt for these day trips. Instead, we visited Curieuse Island independently, taking a water taxi from Cote D'Or Beach for a total of 50 euros (excluding 22.50 euros per person entry fee).
Total costs for activities and attractions: 225 euros per person
SIM Card
We always opt for a local sim card with data. It makes traveling more easy, especially when you quickly need to look something up or when you have to navigate.
In Seychelles, there are several providers offering SIM cards. After some research, we chose Cable & Wireless, since they had the best reviews. We bought a SIM card at the airport and paid around 50 euros for 10 GB of data (valid for 30 days).
Cost of SIM card: 25 euros per person
Tip: When applying for your travel authorization via the Seychelles Travel Authorization Form, you can also choose to add a sim card to your order. You can then pick it up at the stand at the airport. This is cheaper than buying a sim card at the airport.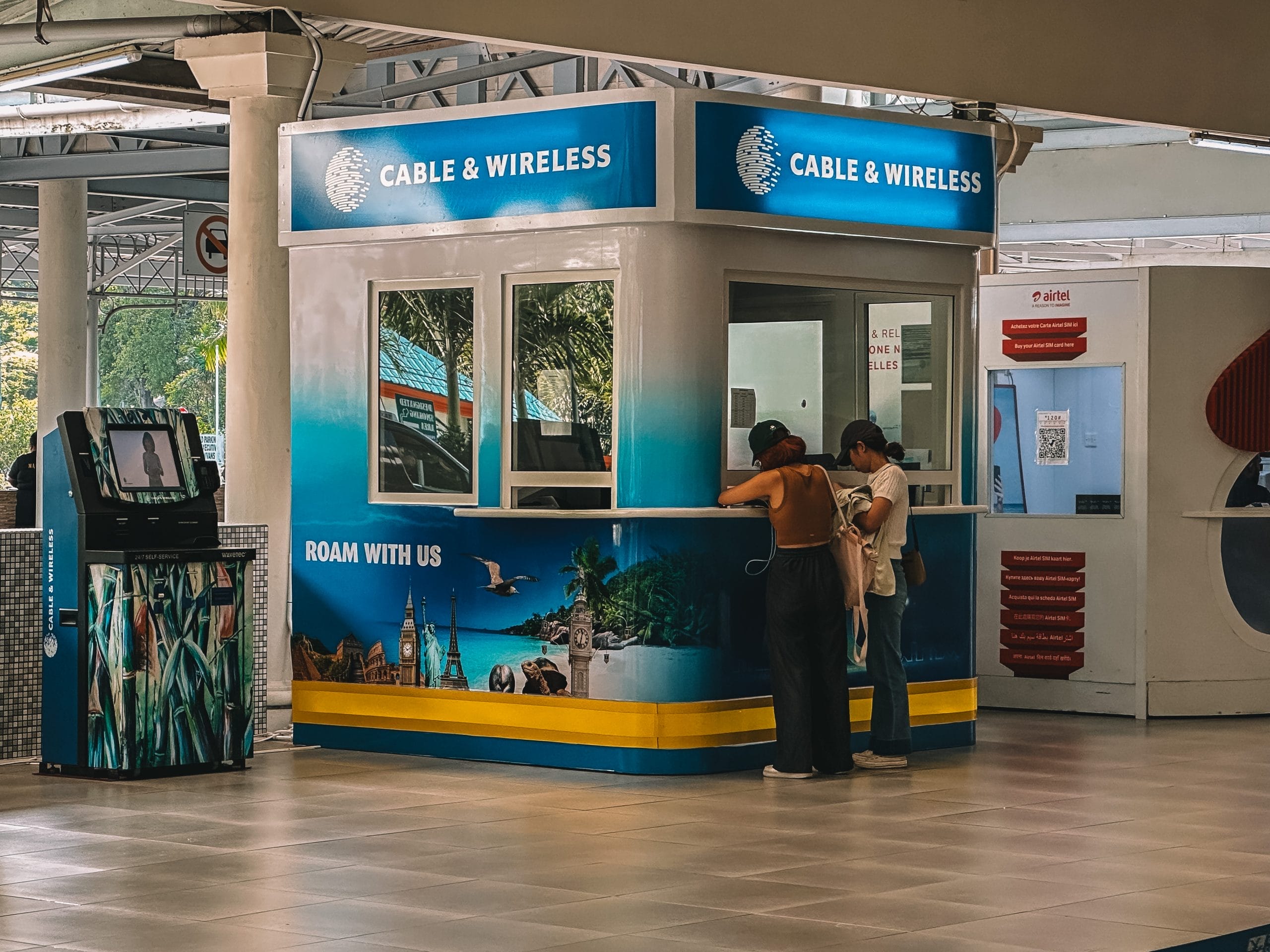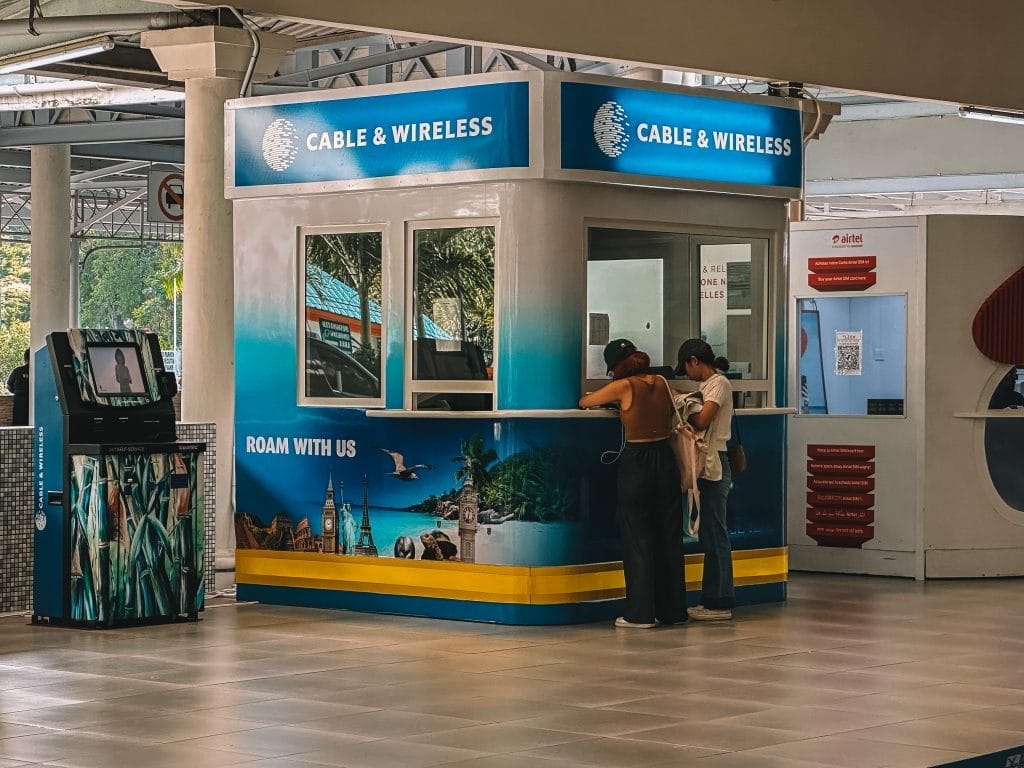 Seychelles Daily Budget Breakdown
When we add up all the expenses, excluding the cost of the plane tickets but including transportation within the country, we spent just a bit over 1100 euros per person in 11 days. This is approximately 100 euros per person per day.
| Description | Costs |
| --- | --- |
| Travel Authorization Form | 10 euro |
| Transportation | 400 euro |
| Accommodation | 300 euro |
| Food and drinks | 175 euro |
| Activities | 225 euro |
| Sim card | 25 euro |
| Total | 1135 euro |
Depending on the desired luxury of your accommodations and restaurants, you can aim for a budget between 80 and 120 euros per person per day. With this budget, you won't have to skimp on food and drinks, (expensive) activities, attractions, and accommodations!
If you mainly stay in guest houses, don't go diving, use public transportation and don't eat out at all, you could get by with 70 euros per day.
On the other hand, in Seychelles, you can go all out. Opt for very expensive accommodations and eat out every day (multiple times)? The required budget can quickly exceed 150 euros per person per day.