When you think of Pisa, you think about the Leaning Tower of Pisa! But there's so much more to see in this city than just this tower. Pisa is a good central place to stay and to visit other places in Tuscany (Italy) and the Cinque Terre from there. We stayed in the Corridoni Suites, as it makes for easy travel to Cinque Terre! We had planned one day in Pisa. Below you will find information about our favorite activities and attractions in Pisa.
Piazza dei Miracoli (Piazza del Duomo)
Piazza dei Miracoli, or the square of miracles, is the square where you can find the Cathedral, the Tower of Pisa and the Baptistery. The square is surrounded by a large wall and is located in the center of Pisa. Behind the square is a nice little street that is full of nice souvenir shops. If you want to score souvenirs, this is a good place to do so!
You will find information about the prices for visiting the monuments by clicking here and by clicking here you will find information about the opening and closing times.
The Leaning Tower of Pisa (Torre pendente di Pisa)
If you are in Pisa, there's no way around visiting the Leaning Tower of Pisa. This is a bell tower and the most famous monument of the city, perhaps even of Italy. They started building the tower in 1173, but this soon went wrong. They found that they were building askew, but decided to continue building anyway. The 55.85 meter high tower was built in three phases, spread over 200 years. There were several renovations to the tower, after which it was finally declared stable. The Leaning Tower is particularly popular with tourists and I also took a nice cliché picture.
If you want to enter the tower, you can, it'll cost € 18,- per person.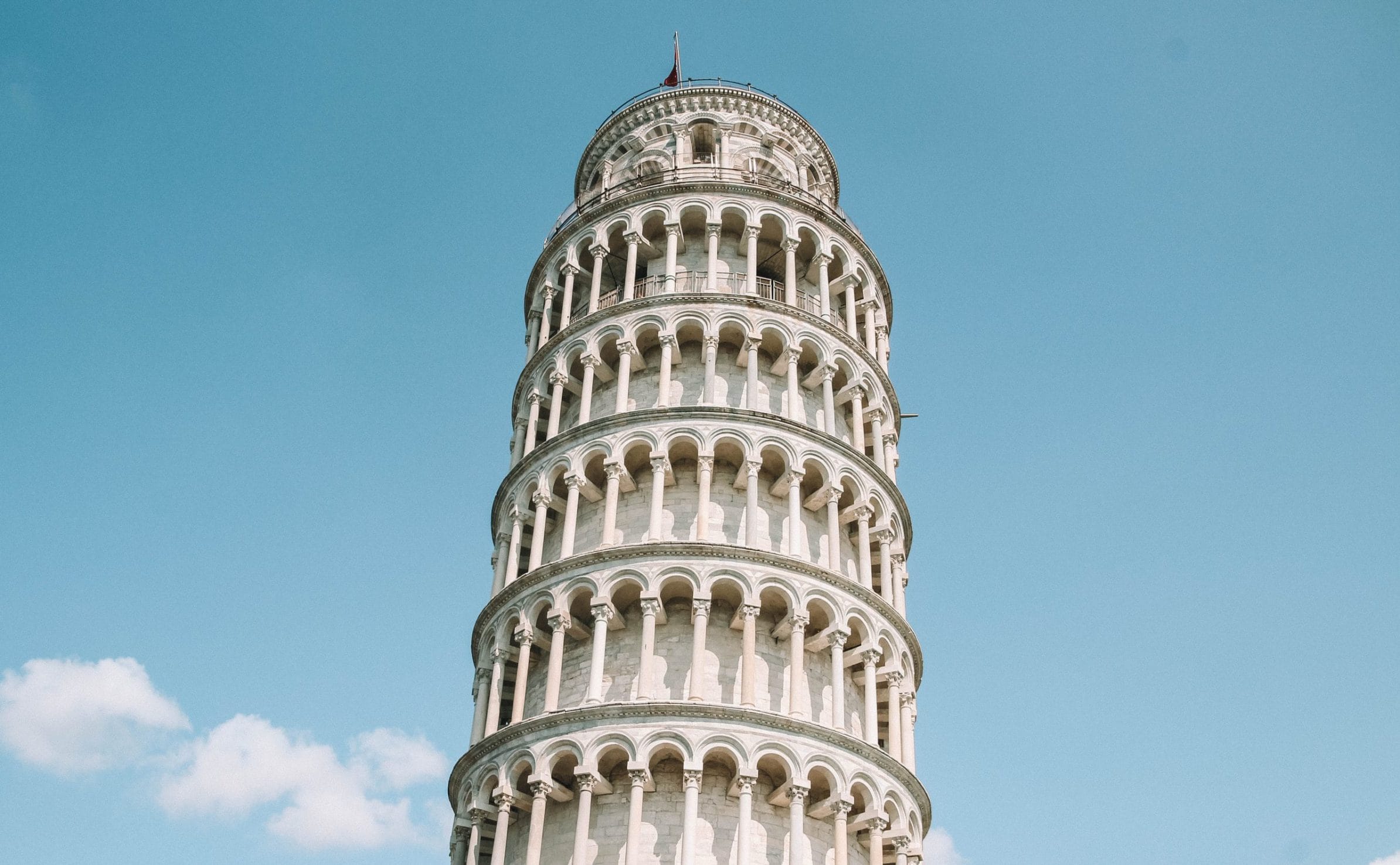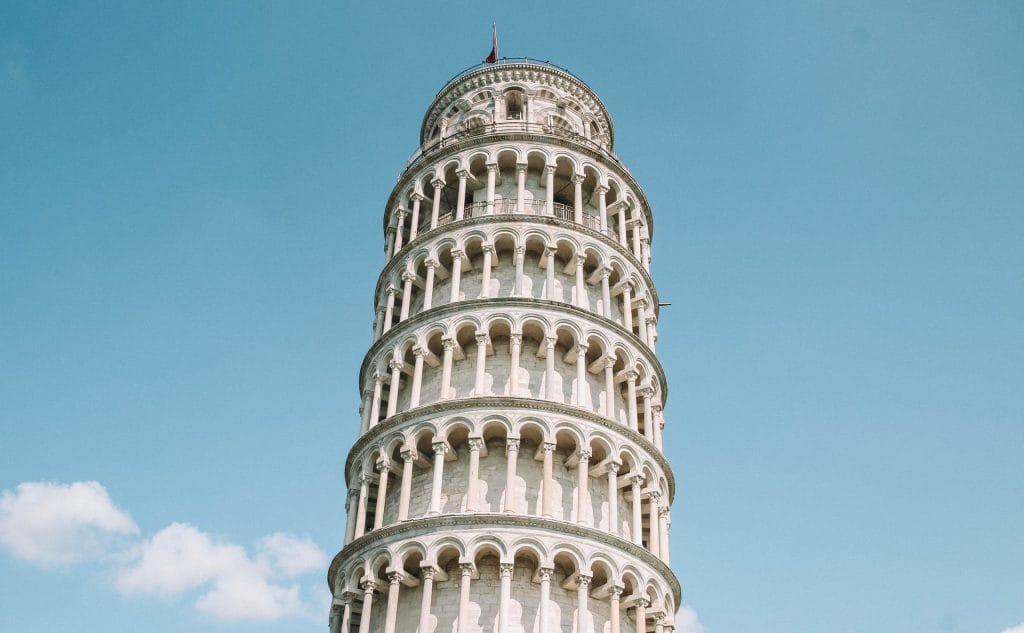 The Cathedral of Pisa
In Piazza dei Miracoli, next to the Leaning Tower of Pisa, you will find the medieval Cathedral of Pisa. Also called Duomo di Santa Maria Assunta. This cathedral was built in 1064 in a Romanesque style. The cathedral is beautifully decorated.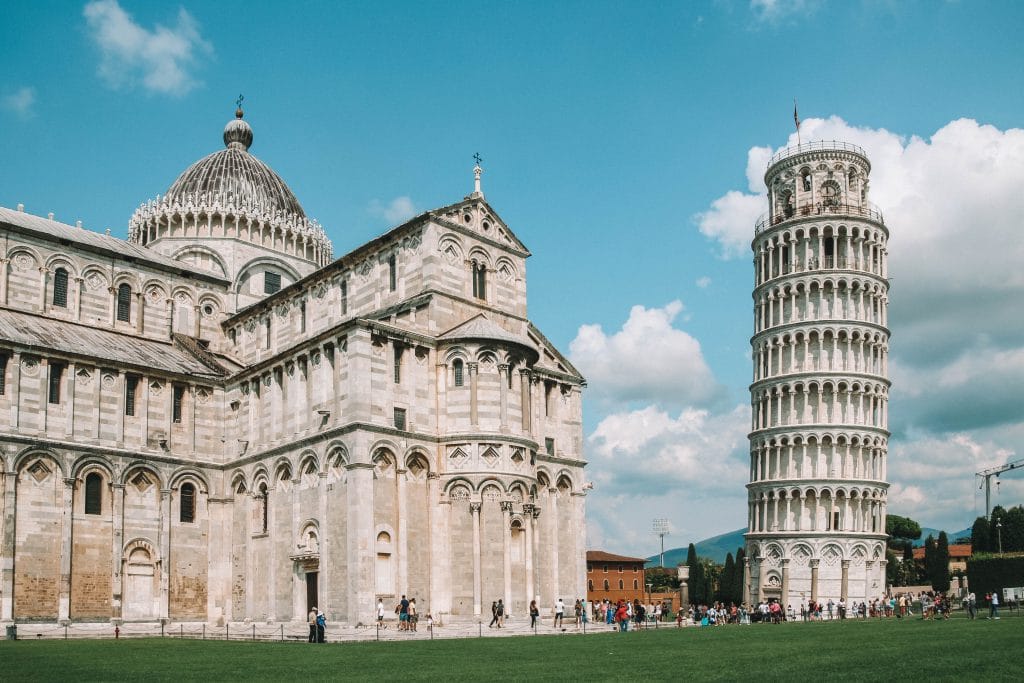 Pisa Baptistery
The Baptistery is the largest baptistery in Italy and was built in 1152. Like the Leaning Tower of Pisa and the Cathedral, this Baptistery is located in Piazza dei Miracoli square. It's the round building with the orange roof and is definitely worth a look!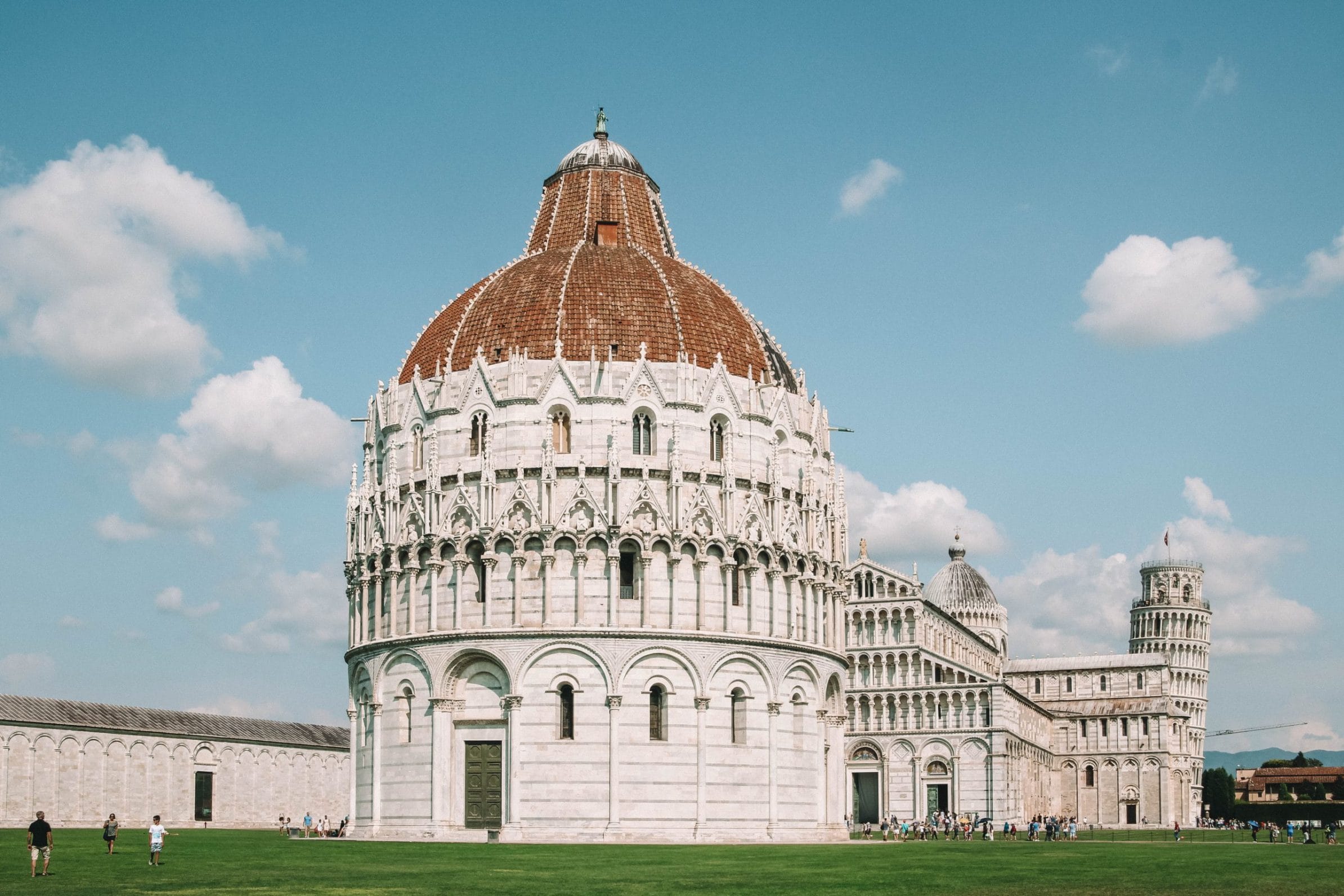 Piazza dei Cavalieri
Another famous square is Piazza dei Cavalieri. This was the political center of Pisa in the Middle Ages. It's also known as Knight's Square because in the mid-16th century the headquarters of the Knights of the Holy and Military Order of St. Stephen, the Pope and Martyr were located here. It makes for a nice stroll. Especially because there are almost no tourists here, compared to Piazza dei Miracoli. That's amazing!
Corsa Italia
Feel like shopping? Then you've come to the right place at Corsa Italia! This is the best shopping street in Pisa. You'll find all kinds of shops here, from well-known worldwide brands like ZARA to small Italian boutiques. Very nice to walk here! In between you will also come across a number of restaurants where you can eat something or have a drink!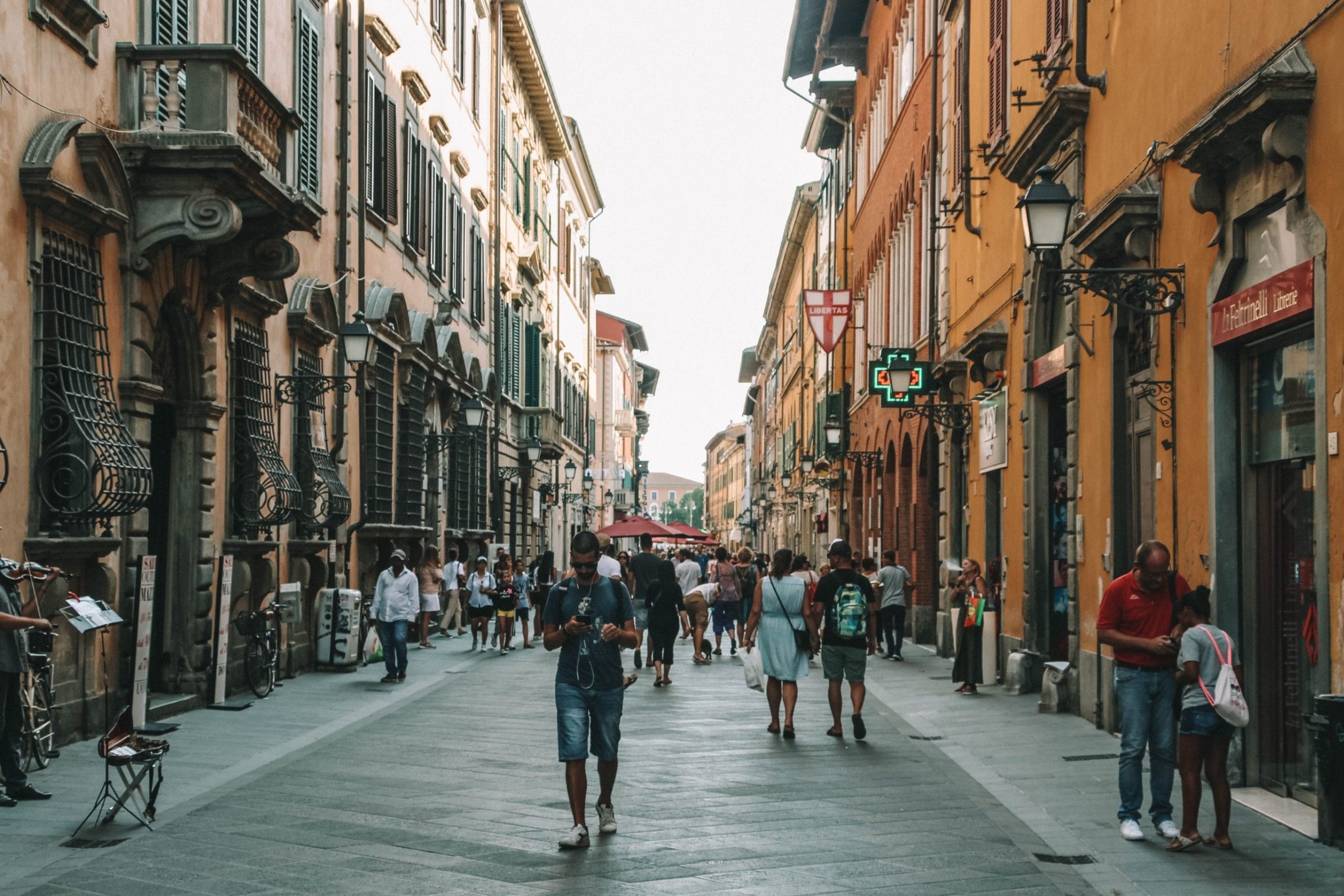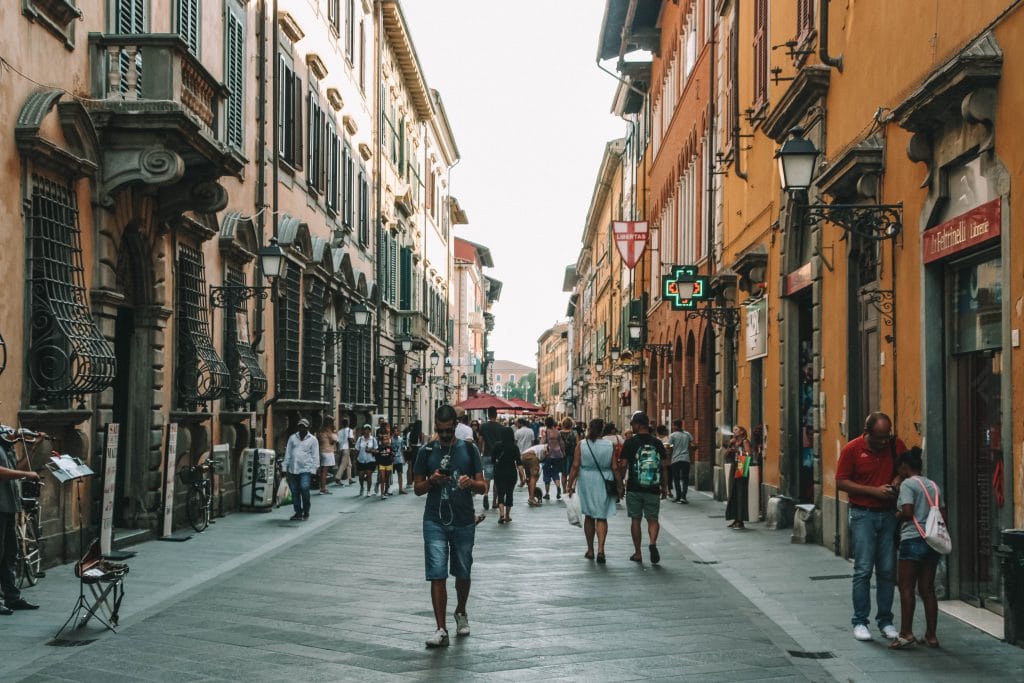 Aperitivo in Pisa
Since we've been in Milan, we've been total fans of the Aperitivo. Apertivo literally means a drink that is consumed before dinner. Around 18:00, Italians meet in a cafe and have a drink. They can also, for free or for a small fee, have the delicious snacks at the bar. A nice place for an Aperitivo is Piazza Chiara Gambacorti. This is a cozy square in the center, where several cafes and restaurants offer the concept. Enjoy!