There are plenty restaurants and bars in and around Tulum where you can eat and drink. Since you cannot see restaurants which are located along the beach, it's very hard to figure out what would be a nice spot and what is not. That's why I'd like to help you out! Below you will find four recommendations where to eat and drink in Tulum!
Tip: We stayed in Aruma Hotel & Boutique, a proper and affordable hotel in the center of Tulum.
Breakfast at Matcha Mama
Matcha Mama is a small diner on the main road in the hotel-zone. They have very nice smoothies, açai bowls, juices and shots. I picked an açai bowl which I can really recommend! Matcha Mama is not just popular because of its healthy snacks, but also because of its looks. The joint is a huge hit on Instagram: Yes, I love Tulum so Matcha!
Eating nachos at Beach Club Aura
Beach Club Aura is a great place to spend a day or an afternoon. Aura is located on the beach and can be reached both by bike and by car. The beach club has a small number of parking spaces, where you can park your car for free if you're a guest. This was perfect for us! There are beds and cabanas on the beach to use. If you spend some money during the day, you can use the beds for free. At the beach you will find a hammock, where you can chill out or take a nice picture!
We really liked the atmosphere at Aura, so we spent several afternoons there. It was usually nice and quiet. During the day reggae music is played, giving off that proper holiday vibe. They also serve the best nachos!
Drinking cocktails at Azulik – Kin Toh
Azulik is an eco-friendly resort in Tulum's hotel-zone and it has super cool tree houses with breathtaking views. Azulik's restaurant, Kin Toh, is also fabulous. Kin Toh is built on 12-meter-high poles, providing a super cool view over Tulum's jungle. Despite the fact that the restaurant is reasonably pricey, we decided to have a drink here.
Everything is built in bamboo style and there are huge nets where you can enjoy the awesome view. The roof has tables that are built like a bird's nest and they offer an amazing view as well. The restaurant is divided into two parts, the restaurant and the lounge.
The prices of food and drinks are comparable with prices in any European capital. You pay about $15 for a cheap cocktail and you can go all out if you want. For example, by choosing a hookah with Moët champagne instead of water.
Note: If you will only come for a drink, you will be put in the lounge and you are not allowed to use the nets. 
COCO Beach Club Tulum
COCO Beach Club is located on the beach in the hotel-zone and is a nice place to have a drink. COCO's interior is all white and the beach club has some lounge areas and swings. At COCO, you also need to spend a minimum of pesos to be able to use the facilities for free. The prices are quite high for Mexican standards.
Eating and Drinking in Tulum Center
You will find cheaper restaurants and accommodations in the center of Tulum. However, that doesn't mean that there isn't anywhere proper to stay and eat. Do you opt for a hotel in the city center? Here you can go on an evening stroll past the various restaurants, bars and souvenirshops. If you're lucky there's live music playing somewhere.
By the way, I don't have a specific tip for this area. If you walk around, you'll find several restaurants that have more or less the same menu. We had Mexican food here twice, once at La Malquerida and once at Estancia Jujeña. Don't expect anything special, just proper food. We also had nice breakfast cheaply at Don Cafeto. Highly recommended!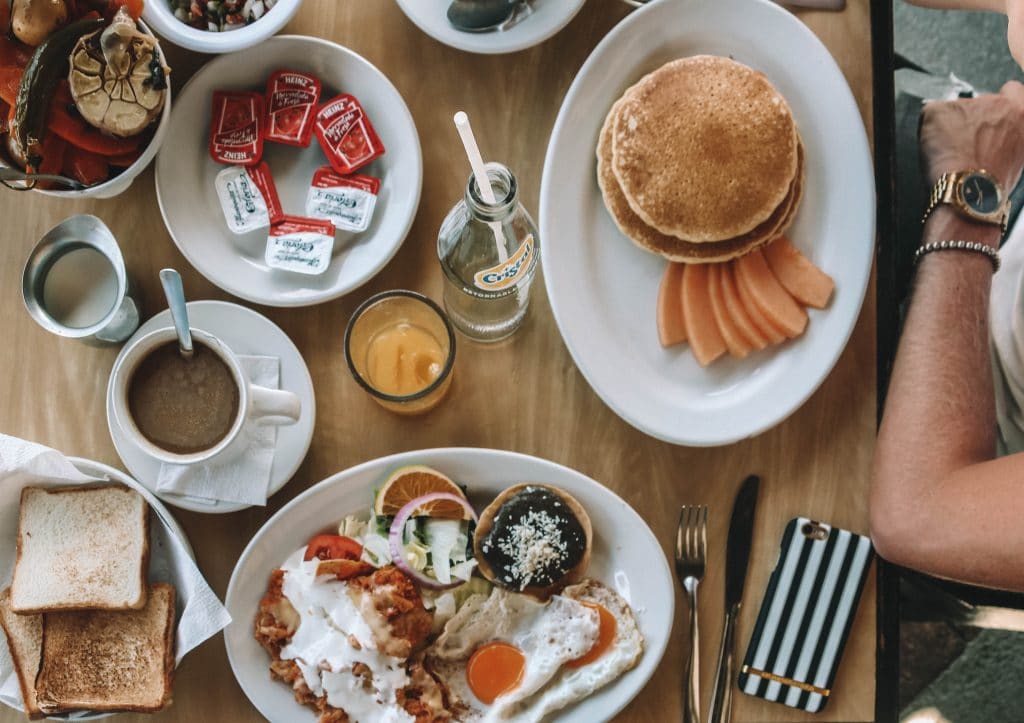 Things to do in Tulum
Do you want to read about things to do in Tulum? Discover more!