The small fishing village of Mahahual is about 2.5 hours' drive from Tulum. Mahahual has about 2,000 inhabitants who primarily earn their money with cruise tourism. Mahahual is the second most popular place along the east coast of Mexico after Cozumel for cruise tourists. When a cruise ship arrives, the town goes wild. All shops and restaurants open early and everyone has put on their best outfit. During these days it is difficult to find a spot on the beach, and you have to book a bed in advance. This is the opposite when there's no cruise ship in sight. At those days, there's not much to do in the village. All shops are closed and only a few restaurants are open.
Below you will find information about the things to do in and around Mahahual and what attractions you shouldn't miss! We stayed one night in the Koox Matan Ka´an Hotel.
Tip: Check out our Mexico aftermovie
Snorkeling in the second largest (living) coral reef in the world
Just off Mahahual's coast is a huge coral reef, which stretches all the way to the border of Honduras. This reef is the second largest reef in the world, after the Great Barrier Reef. There is a good chance that you will encounter sea turtles while snorkeling, as the seabed here is covered with eelgrass. The sea turtles love it and swim by to feat on it.
Tip: Go snorkeling when there are no cruise ships. These days the beach is nice and quiet, and you aren't surrounded by thousands of tourists. You can use the beds on the beach for free on these quiet days.
Would you rather not visit Mahahual but still want to see turtles? Akumal is another place in Mexico where you can meet sea turtles while snorkeling.
Drive along the coast of Mahahual by car
Did you rent a car? Then drive south along the coast. Here you'll come across some very nice Caribbean beaches. Please note that at some point the paved road stops and turns into a sandy path. A pretty bumpy ride, but lots of fun! After about 45 minutes driving you will find Almaplena Eco Resort on your left. Make a short stop here to enjoy a nice cold beer or a delicious cocktail. The terrace offers a beautiful view over the sea! You can take the paved road parallel to the sea on the way back.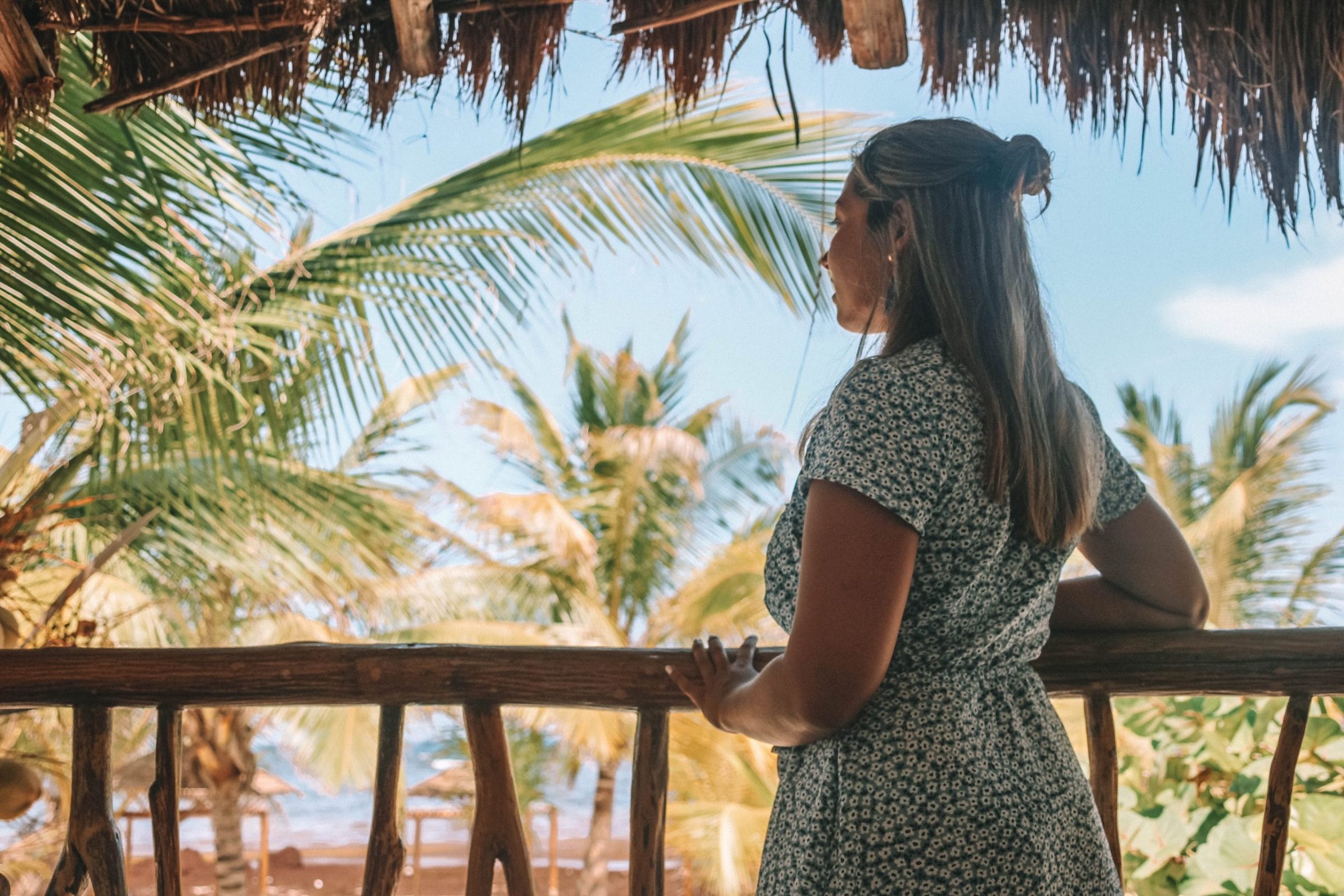 Eating at Ibiza Sunset
We arrived on a day without a cruise ship, which meant that many restaurants and bars were closed. We walked along the boulevard and ended up at Ibiza Sunset. At first it didn't appeal to us, because even the menu was shabby. But we didn't have much choice and we decided to order some food. It turned out to be a pleasant surprise! The food (especially the tuna sashimi!) was very tasty and the dishes looked great too! Also, the lady that served us that evening was the sweetest!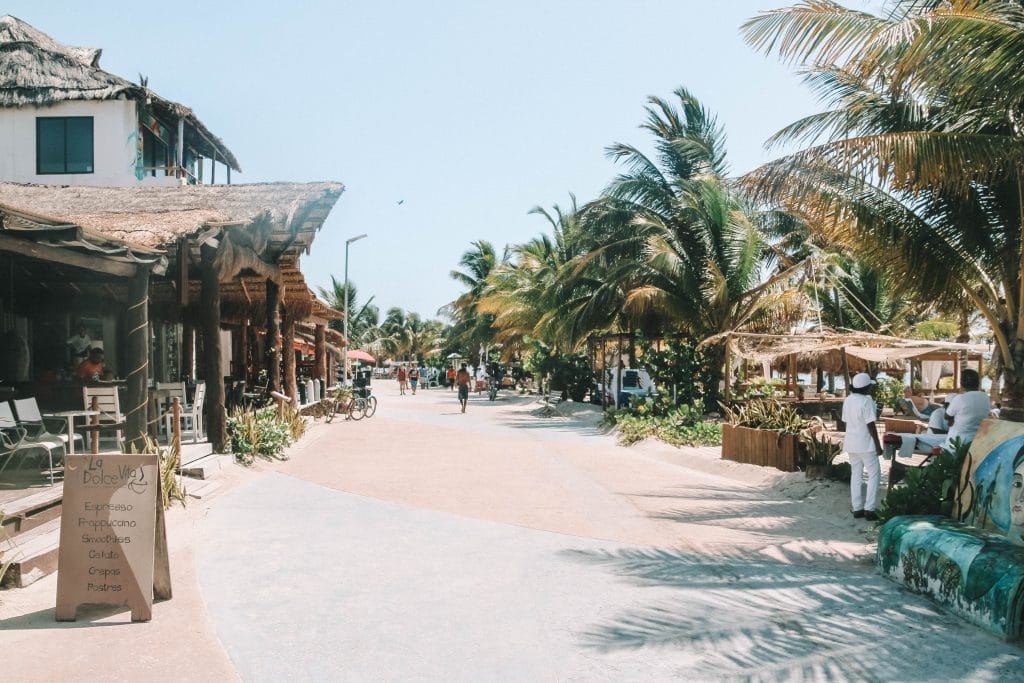 Find the Mahahual sign
In (almost) every place we visited in Quintana Roo and Yucatán you'll find a sign with the name of the place. We thought it would be nice to find and photograph this sign in every city.
I'll give you one tip: the sign can be found next to the lighthouse of Mahahual. Good luck!