Andalucia is a beautiful region and you will find many beautiful cities here, such as Seville, Córdoba and Ronda with many Instagrammable photo spots. In this article you will find the 10 best Instagram and photo spots in Andalucia. If you don't have an Instagram, you can also use these photos for your photo album 😉
Tip: I edit all my photos, both for Instagram @TRAVEL.DICTED and my blog, with presets I created. These presets can be found here!
1. Plaza de España in Sevilla
The Plaza de España is one of the most popular squares in Seville, which I totally understand! The square is beautiful and surrounded by a crescent-shaped pavilion. At the foot of the building you'll find 52 colourful mosaics. The Plaza de España is also known as 'the Venice of Seville'. There is a 500-meter-long canal. If you want, you can rent a boat. You can cross the canal on foot via bridges and enter the central square. Of course you stop at the bridge to take a nice picture!
Location: Click here
2. Mezquita in Córdoba
The Mezquita is the cathedral of Córdoba, which belongs, together with the city center, to the UNESCO World Heritage List. Initially the cathedral served as a mosque and this is reflected in the style of the cathedral. Inside there are 860 red and white columns, which make for a very cool picture. Grab your camera and shoot, shoot, shoot!
Location: Click here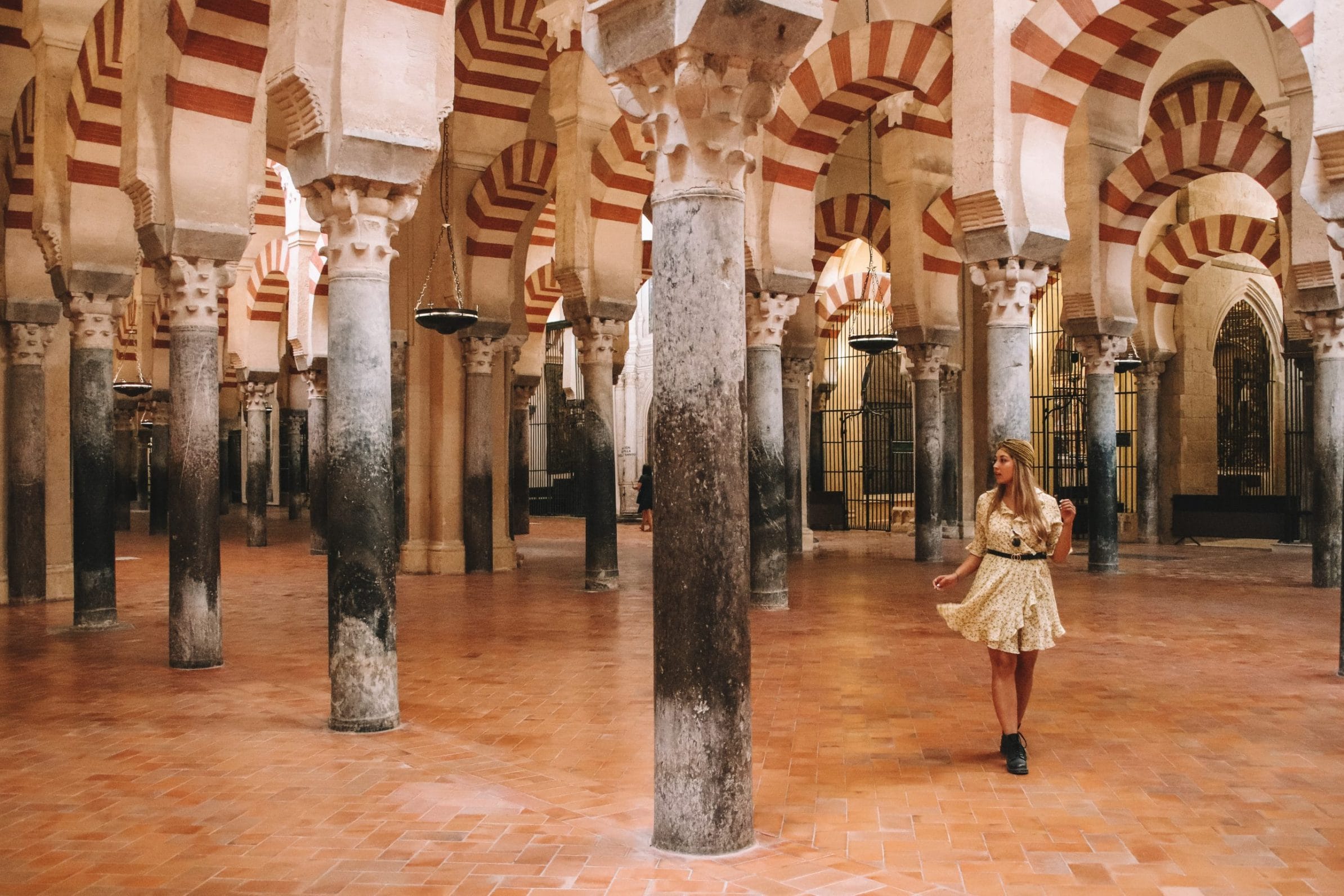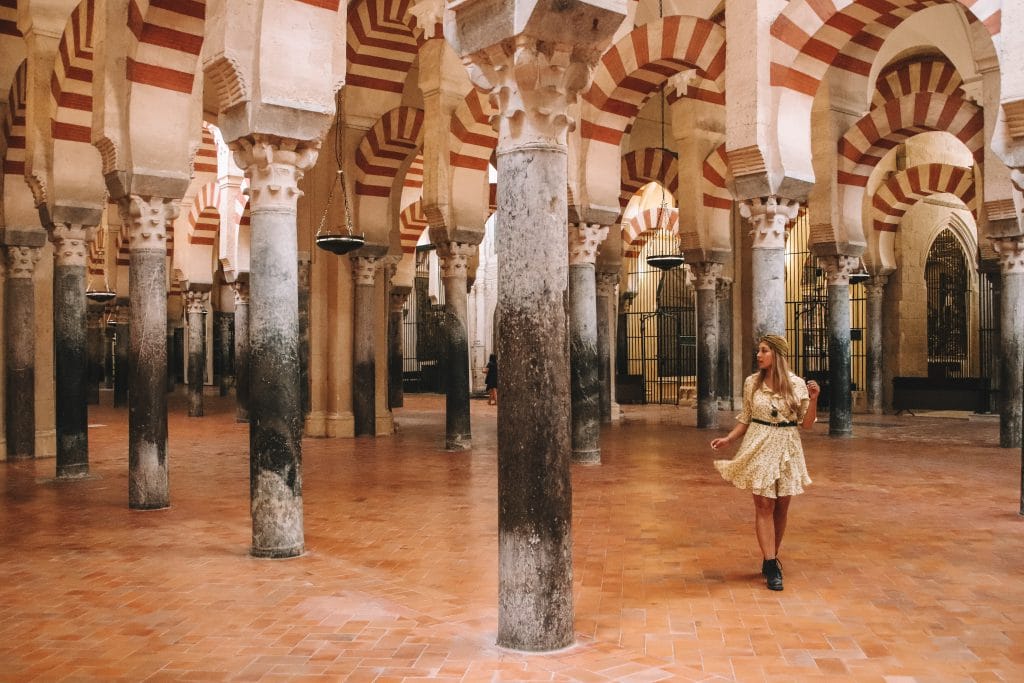 3. Puente Nuevo in Ronda
Puente Nuevo is a gigantic bridge in Ronda. Ronda is split in two by the river Guadalevín, which has cut a deep gorge. This gorge is also called Tajo de Ronda. The Puente Nuevo has a height of almost 100 meters and is one of the three bridges that connect the city together. To have a view over the bridge you first have to walk down a bit. The exact location of the viewpoint can be found below.
Location: Click here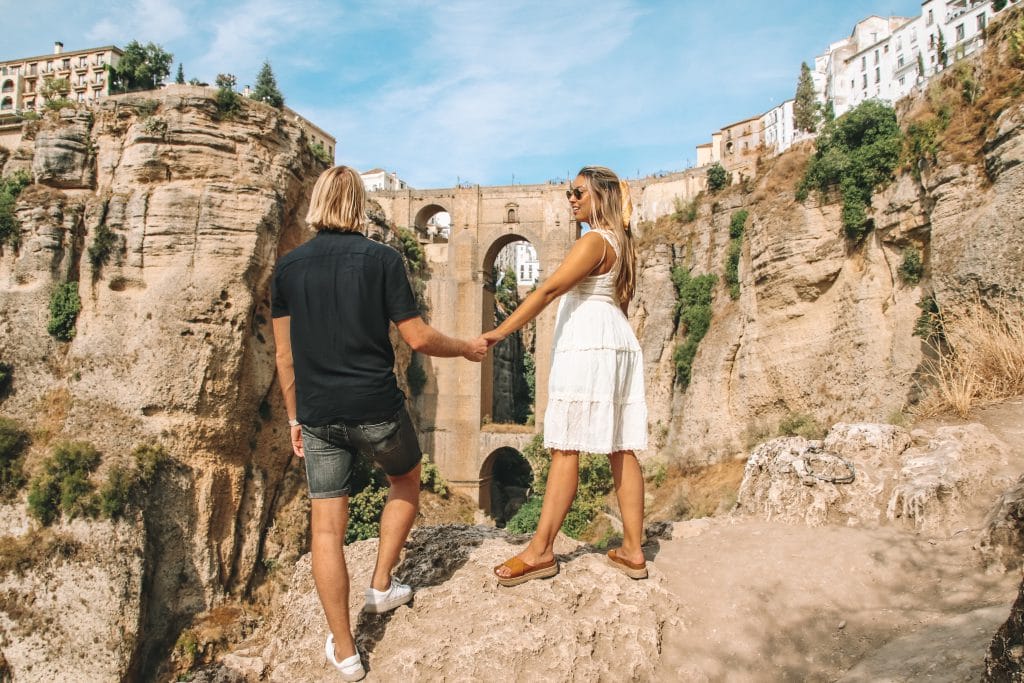 4. Plaza de Toros in Sevilla
Plaza de Toros is a bullfighting arena in Seville that has been officially declared as a Site of Cultural Interest. It is the third most visited sight in Seville. Through a tour you can see the Plaza de Toros from the inside and take a nice picture in the middle of the bullring! Not only a cool experience, but also a chance to take a unique picture :).
Location: Click here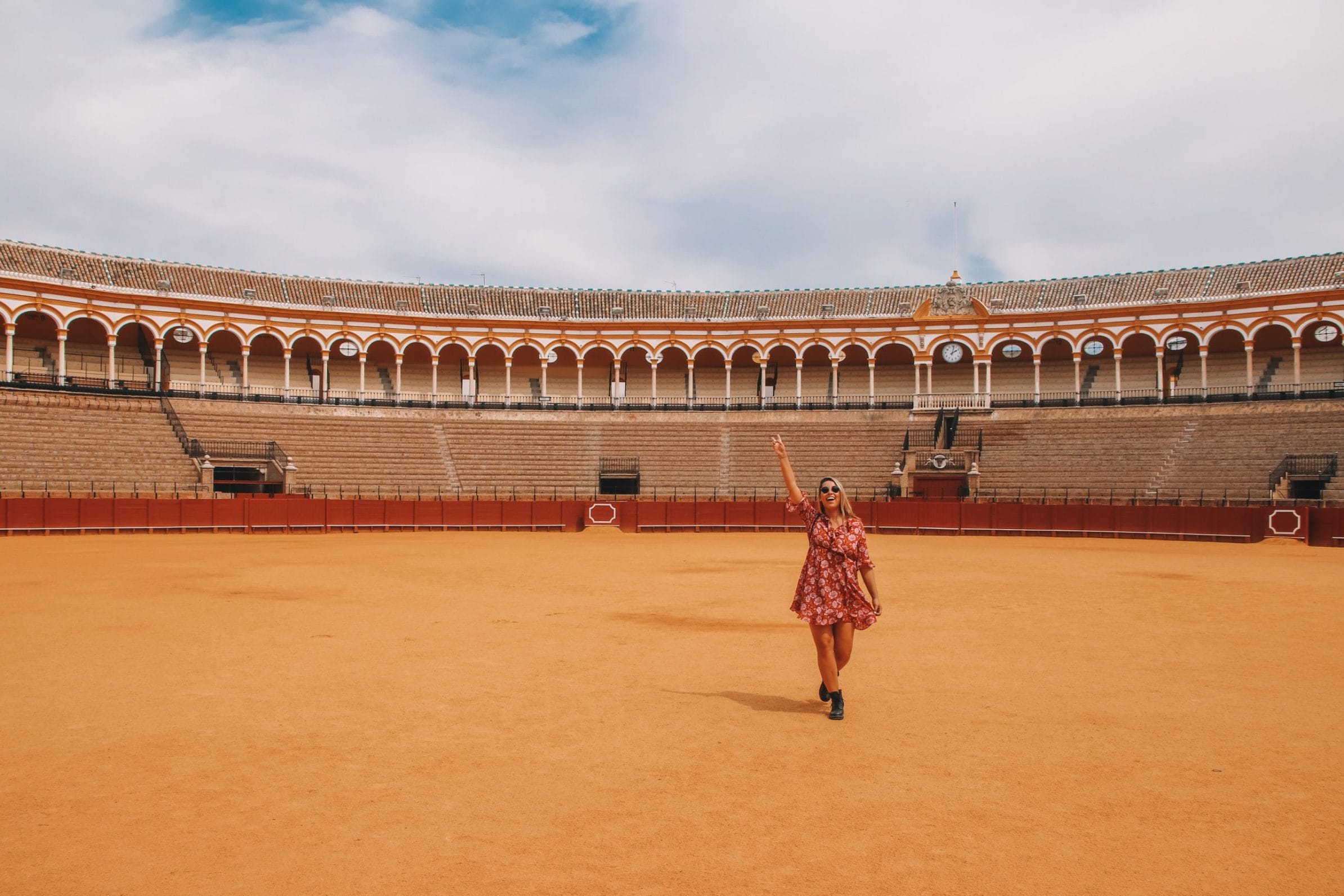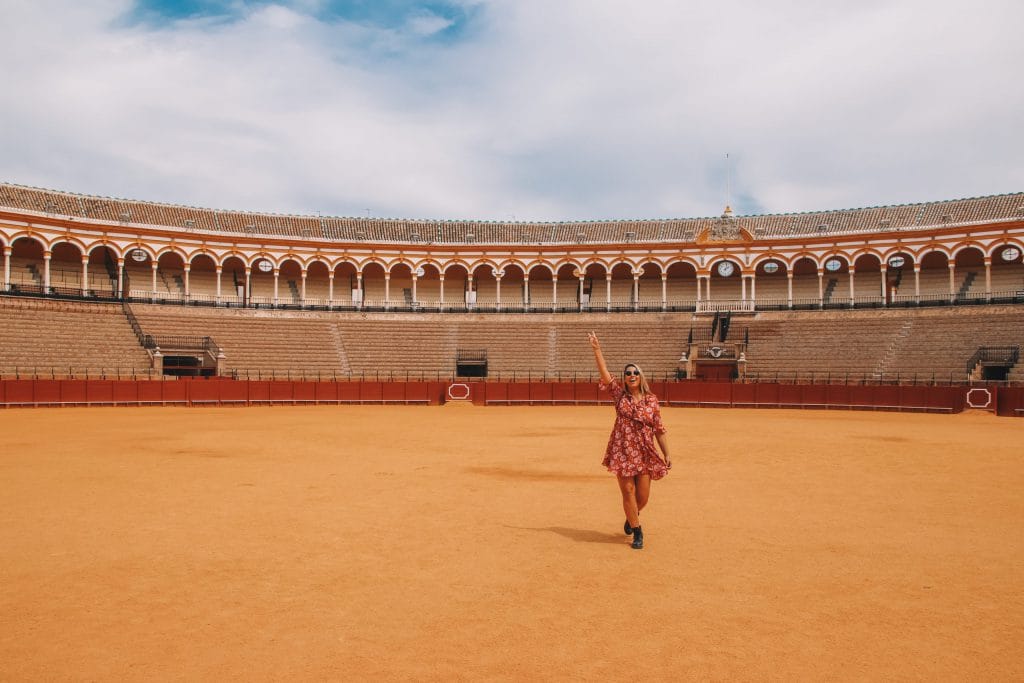 5. Alcázar de los Reyes Cristianos in Córdoba
Alcázar de los Reyes Cristianos is a medieval palace that has served as the residence of several Catholic princes. Here you will find a number of courtyards, royal stables, mosaics and beautiful gardens. The garden is the perfect place to take some nice pictures for your Instagram. Plants, flowers, statues and water features. At Alcázar de los Reyes Cristianos you can find it all!
Location: Click here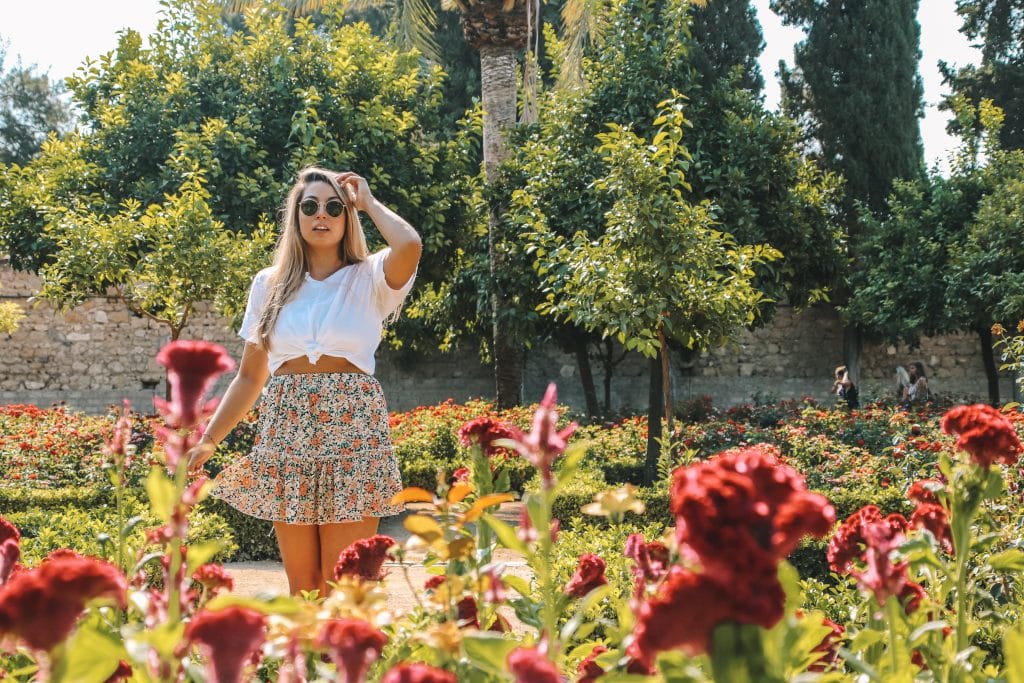 6. Metropol Parasol
Metropol Parasol is a large wooden construction that serves as decoration. There used to be a market on this spot, which was eventually demolished because an underground car park was to be built. The construction of the parking lot was eventually cancelled, because the remains of a Roman colony were found. In 2004, the Seville Urban Planning Agency organised an international competition to integrate this site into the everyday streetscape. The competition was won by J. Mayer H. Architects, a Berlin-based architectural firm that designed Metropol Parasol. A special object that is definitely worth a picture!
Location: Click here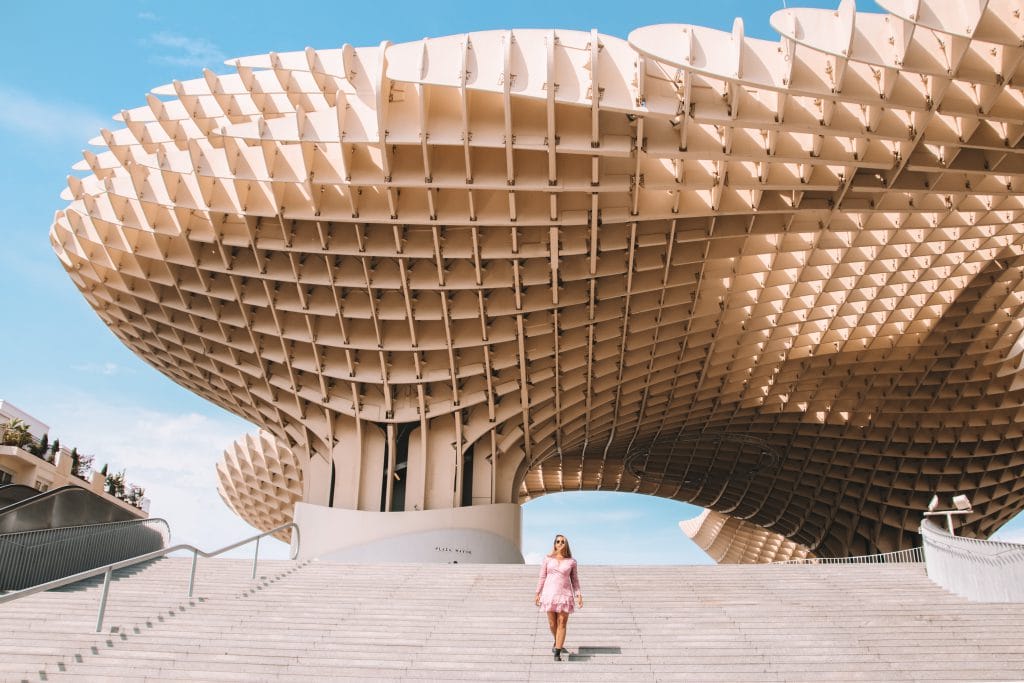 7. Palacio de Viana in Córdoba
Palacio de Viana is a country house with 12 beautiful courtyards (patios) and a garden. Each courtyard you enter is unique and they are all very photogenic. Palacia de Viana has an area of 6,500 m², so I'm sure you'll leave the house with lots of beautiful pictures!
Location: Click here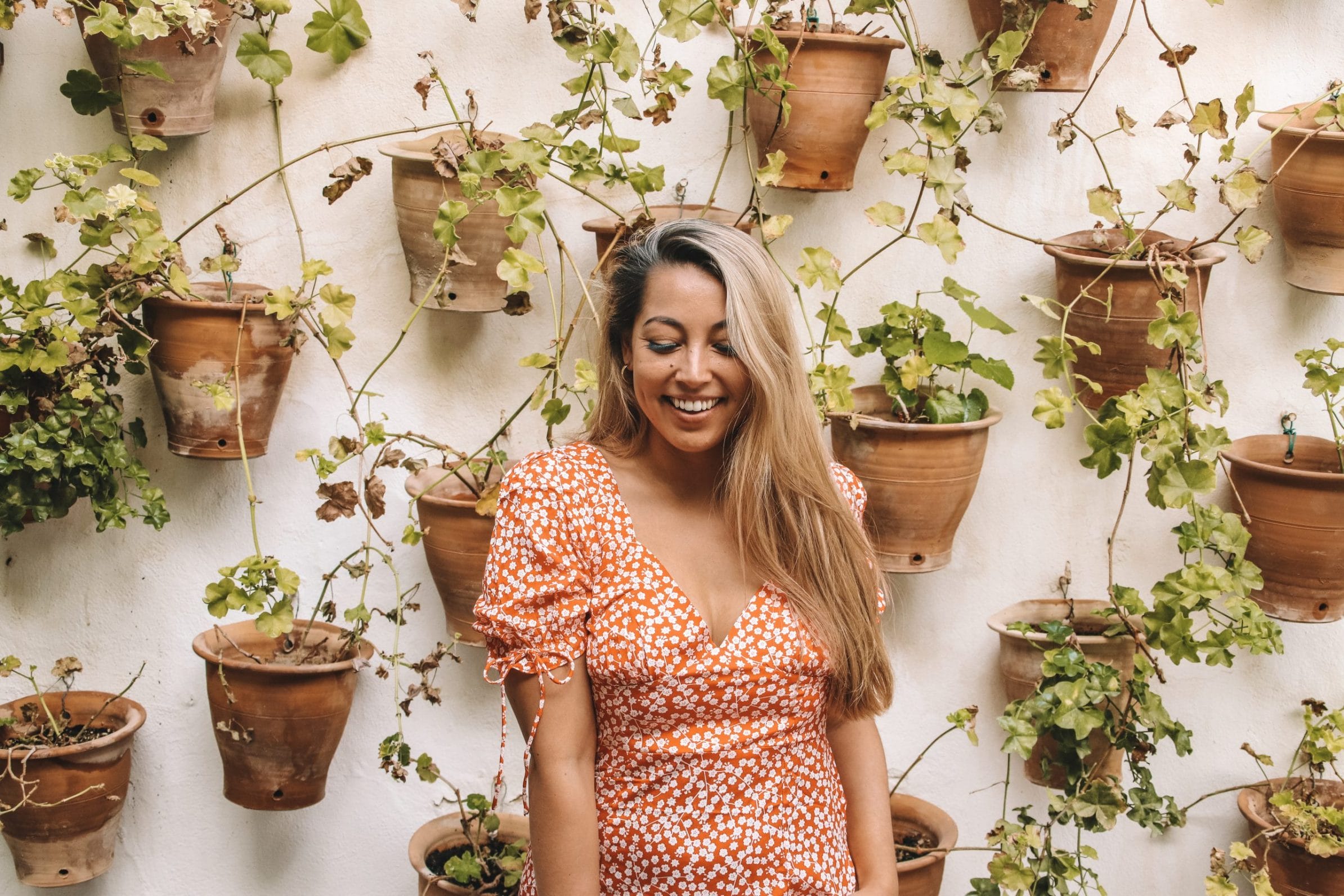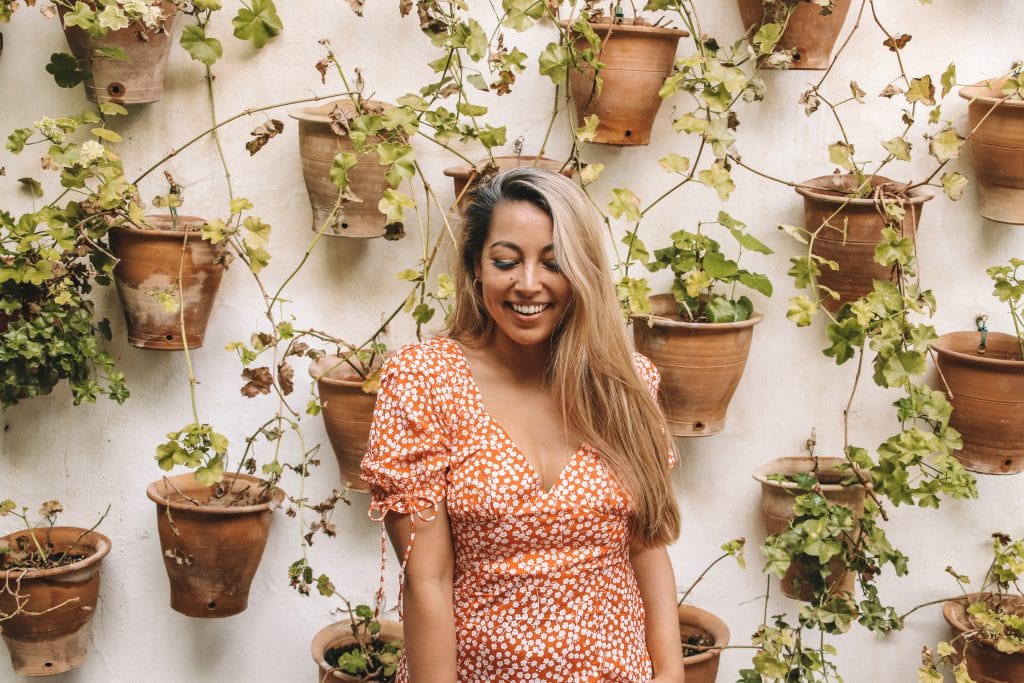 8. Real Alcázar in Sevilla
Real Alcázar is the royal palace of the city. The Alcázar is one of the oldest royal palaces in the world that is still in use and is on the UNESCO World Heritage List. The land on which the palace is built covers an area of almost 100,000 square metres and about 75 percent of which is garden. In the palace you will find beautiful rooms, patios and squares in different styles. Admittedly, it is often very crowded, so you have to give it all to get a good picture. If you succeed, you have a very 'Instagrammable' picture!
Location: Click here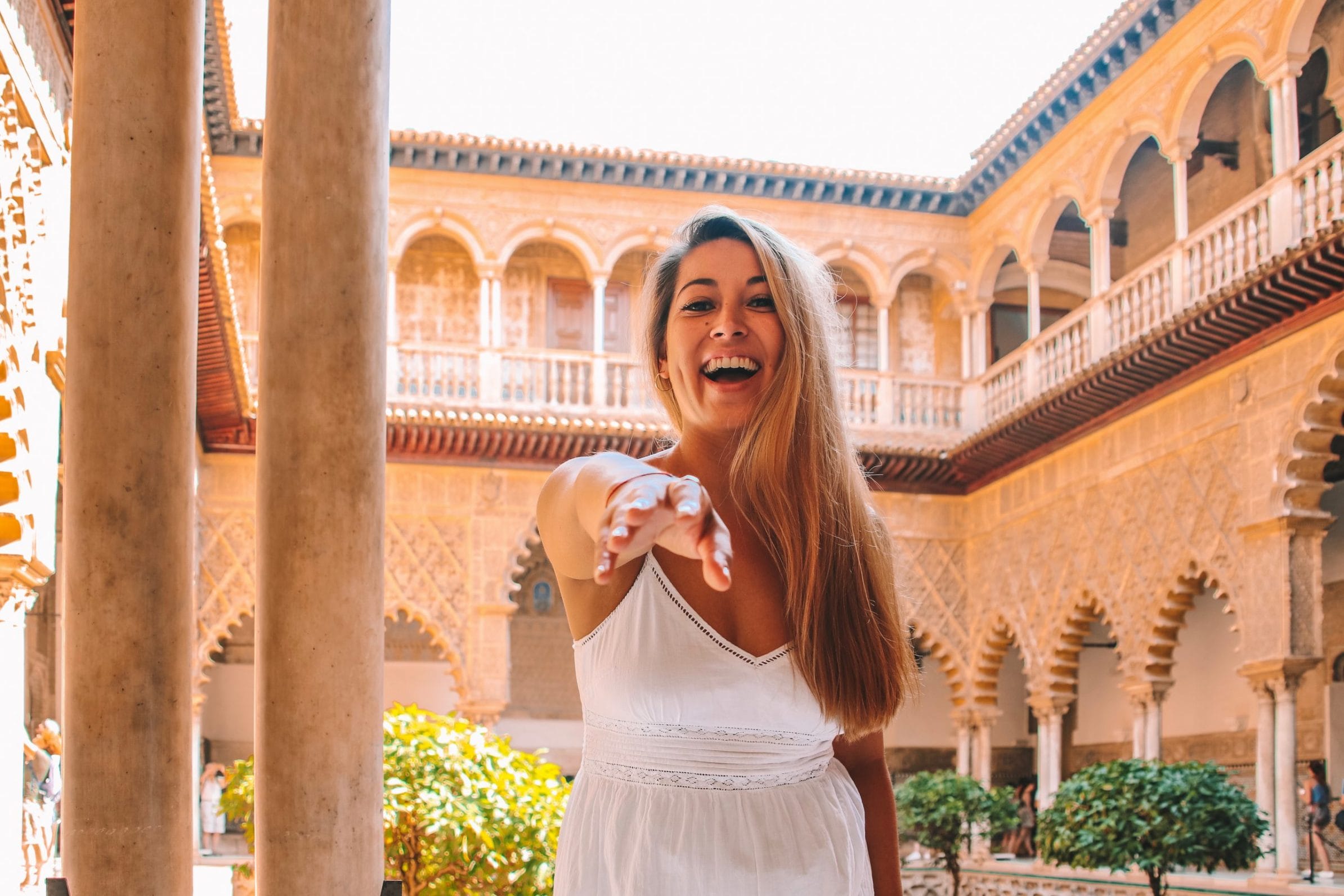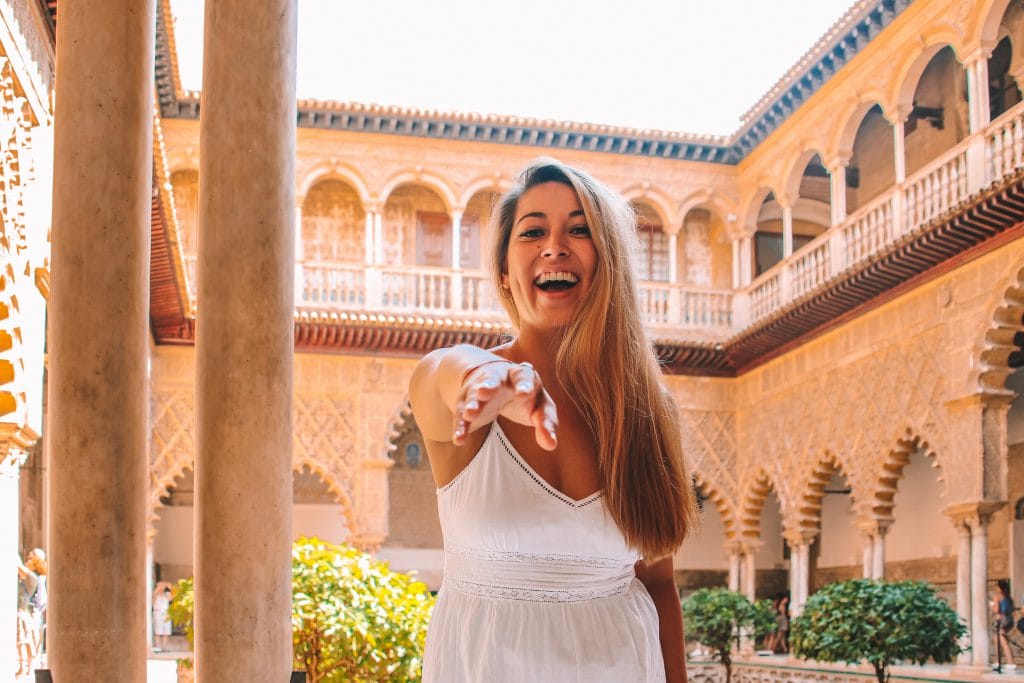 9. Casa de Pilatos in Sevilla
Casa de Pilatos is a palace that dates back to the 15th century and is located in the historic center of Seville. The palace is similar to the Real Alcázar, but smaller. You'll find cute patios here and the walls are filled with beautiful mosaics! It is also much less crowded than Real Alcázar.
Location: Click here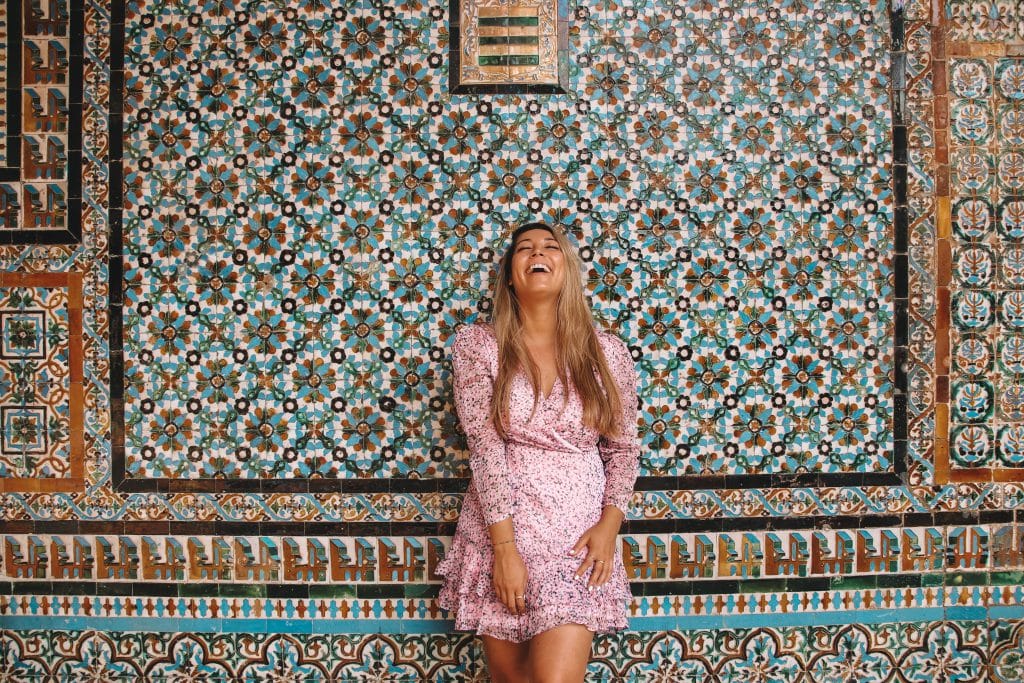 10. Souvenirshop in Córdoba
The center of Córdoba is very colorful and has many cute streets. Wherever you walk, there are nice places to take a picture. A great spot you will find in Calle Cardenal Herrero. Here you will find a souvenir shop with ceramic plates and pots, in front of which you can take a beautiful picture!
Location: Click here