In southern Sri Lanka you'll find Unawatuna, a small coastal village. Unawatuna is popular among tourists because of its golden beaches, lined with beautiful palm trees. It's the perfect place to relax. Surfers like this place! We visited Unawatuna after our trip to Galle, which is about 6 kilometers away. It takes fifteen minutes with a tuktuk. The ride costs about 350 rupee.
We stayed one night in Unawatuna, mainly to relax on the beach. We slept in Hotel Epic, a very nice hotel in a good location. In this article you can read about the things to do and about what you can see in Unawatuna.
Dalawella Beach
Would you like to relax on a beautiful Sri Lankan beach? Then make sure you pay a visit to Dalawella Beach. The beach may not be the most gorgeous beach in the world, but it's definitely worth it. The sand is gold colored and is surrounded by palm trees.
We visited Sri Lanka in the low season and almost had the beach all to ourselves. A perfect place to recover from a long and tiring flight. Dalawella Beach is famous for its Unawatuna Swing. You can read more about it below.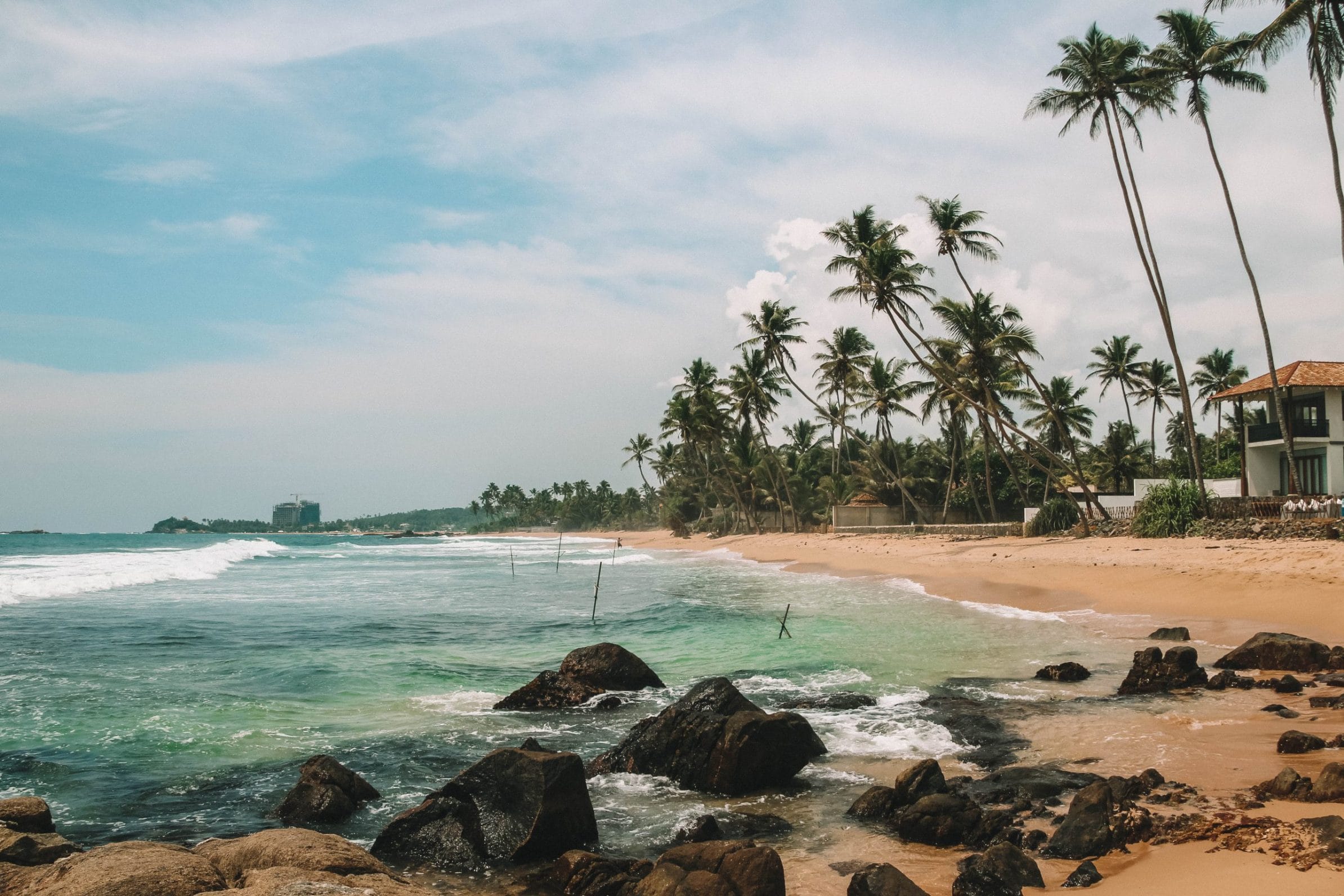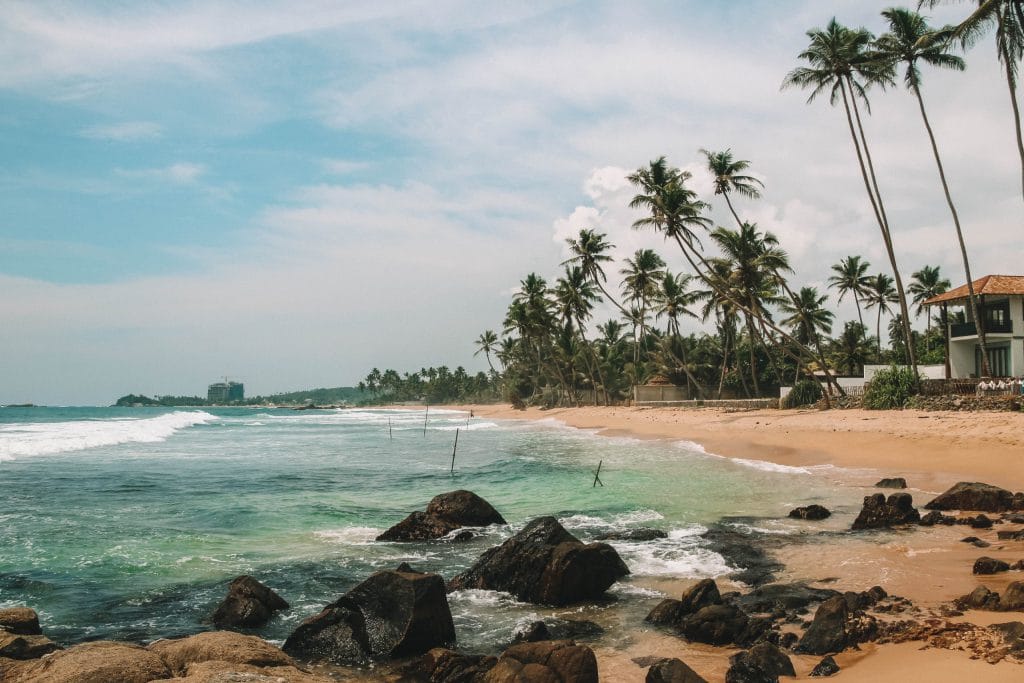 Unawatuna Swing
If you look up Unawatuna on Instagram, you'll definitely come across the Unawatuna Swing. It's a swing, made from some rope that is attached to an overhanging palm tree. There is not just one, but two of them in Unawatuna. We went to the swing at Dalawella Beach (the other one is at Wijaya Beach), because I think this place just looks better.
Walking from the center on the road parallel to the coast, you'll find Dalawella Beach. You can reach the beach via a small track. Would you like to swing? That means you'll have to pay. You pay 500 rupee and can swing until you have that perfect shot for Instagram!
Tip: Visit the Unawatuna swing just before sunset. The sky turns orange. Perfect picture time!
Frog Rock
How cute is this rock in the shape of a frog! You can find Frog Rock between Dalawella Beach and Wijaya Beach in front of the Rockside Cabanas Hotel. If you dare, you can climb the rock. Be careful as it's a dangerous climb!
A visit to the Frog Rock can be combined with a visit to Dalawella Beach, Wijaya Beach and the Unawatuna swing perfectly.
Wijaya Beach
Another lovely beach is Wijaya Beach. Just like on the other beaches in Sri Lanka, it was very quiet when we visited it. A perfect place to relax under the huge palm trees. When we were in the water to cool down, a huge turtle swam past! Wijaya Beach is the perfect place to snorkel, with all these beautiful animals around. At that time we didn't have snorkel gear with us, but fortunately we could rent it at the beach for 500 rupee. Definitely worth it, because the turtles are huge!
Unawatuna Beach
Unawatuna's most famous beach is Unawatuna Beach. Unawatuna Beach is a large stretch of golden sand. On many online images, you will find that the beach is completely filled with people. When we visited the beach there were none at all! This made the beach even more beautiful.
I especially liked it in the evening, because the restaurants set up their terraces on the beach and decorate them with lights. A lovely place to dine with the sound of the sea in the background. How can you beat dining with your bare feet in the sand and a view over the ocean?
Tip: Dine at the Tartaruga Beach Restaurant & Hotel! Pick your favorite fresh fish and they will prepare it for you on their barbecue.